© 2015 Stagebridge, LLC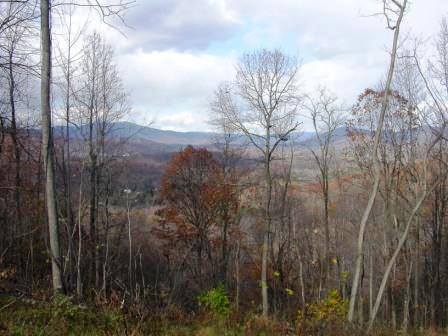 The dogwoods and cherry trees along with the many other flowering trees at Stagebridge are just breathtaking every year. In mid Summer there is greenery everywhere. The birds chirp and the mountains come to life with the activity. In the fall trees are start to lose their leaves, and the views at Stagebridge spectacular views are most evident. Its a good time to plan your visit to Stagebridge. Fall is a great time to picture your dream home in an ideal, mountainous location like Stagebridge. In the winter, snow covers the mountain tops and icicles fill the trees, creating a surreal setting. Each lot at Stagebridge is unique in layout and topography, offering you the opportunity to create a spacious home and yard without sacrificing access, privacy or affordability.Come now for a self guided or a personal visit, and pick your ideal lot.
Our goal at Stagebridge is to create a community that fosters a healthy lifestyle for our residents and incorporates quality of life in each aspect of our day--relational, environmental and professional. Stagebridge is the perfect place to pursue your personal wellness goals. Click here for more on Personal Wellness Goals at Stagebridge.
To get a glimpse of what Stagebridge has to offer, check out our new video.
Once you're through with your visit to our web site, please Click here to take survey so we can serve you better.
Stagebridge is located 30 minutes--and ZERO traffic lights--south of Charlottesville, just off Route 29, offering you a spectacular setting for your home within easy reach of America's number one location.
PHASE III LOTS NOW AVAILABLE! Lots 11 and 12, sitting at the top ridge of Stagebridge, are now available for sale. With the opening of Phase III, there are now four lots on the market. See Price List for Details.
| | | |
| --- | --- | --- |
| Lot Number | Lot Size | Price |
| 6 | 6.8 acres | $129,900 |
| 10 | 22.7 acres | $225,000 |
| 11 | 8.6 acres | $239,000 |
| 12 | 12.3 acres | $289,000 |
The Stagebridge Community is quickly taking shape. Construction is now complete on our first three homes, Lot 5, and Lot 1, Lot 8. Their owners are enjoying living in the community.

The Stagebridge Community Association held its fifth annual meeting this past September. To view the 2005-2006 Annual Report, click here, or click here to read the minutes. To view the 2004-2005 Annual Report, click here. For more information on our community, read the Description of the Community Plan. To view the 2006-2007 or 2007-2008 report, contact us at Stagebridge. Our fifty annual meeting was held on September 5th.2009, at Stagebridge and information from the meeting is also available.

To view information on the entire subdivision, you may download an Adobe Acrobat version of the Brochure

Central three-pin replica watches uk, used to indicate the replica watches timing of the silver pointer and deep disk color to form a omega replica watches sharp and dazzling contrast effect, so clear and intuitive time indication, while giving the rolex replica wrist a sense of quality.

This includes a map of the property useful for your tour. When you arrive there are touring guides printed instructions at the entrances to the roads to both Lot 10 ( called White Tail Branch Road ) and for the road to Lot 11 and 12. This road goes to the top of Stagebridge Mountain to Laurel Ridge, and is paved to Lot 8 entrance, Past this point is is a good quality gravel road to the top.

Our main road, Stagebridge Trail, is in good shape for driving. We paved the road for easy access in 2008 and it is holding up well.

When visiting please remember that Stagebridge is a mountain setting. The Driveway to Lot 6 and 8 is now paved also open; however take care as there is limited turnaround space. A 4 wheel-drive vehicle is recommended.

Past Lot 8, the Driveway to lots 11 to 13 is complete to the junction of lot 12 and 13. For now, the road is open to vehicle traffic. Alternately you may walk up (1250 ft length, and elevation gain of 150 ft.).

Likewise the road to lot 10 is open to vehicle traffic, but you may walk, about 1000 ft and a net gain of about 70 ft, to see the lot.

Please watch the weather conditions. When the road is wet please consider a walk, rather than driving. Also, when winter weather does arrive, please take extra caution when touring Stagebridge, especially off of the main paved road. Due to the elevation, the roads at Stagebridge can freeze before other main roads.

If there is work on the lot in progress please take care.


Thank you for your consideration.

To go back to Stagebridge Homepage, click here